Find Us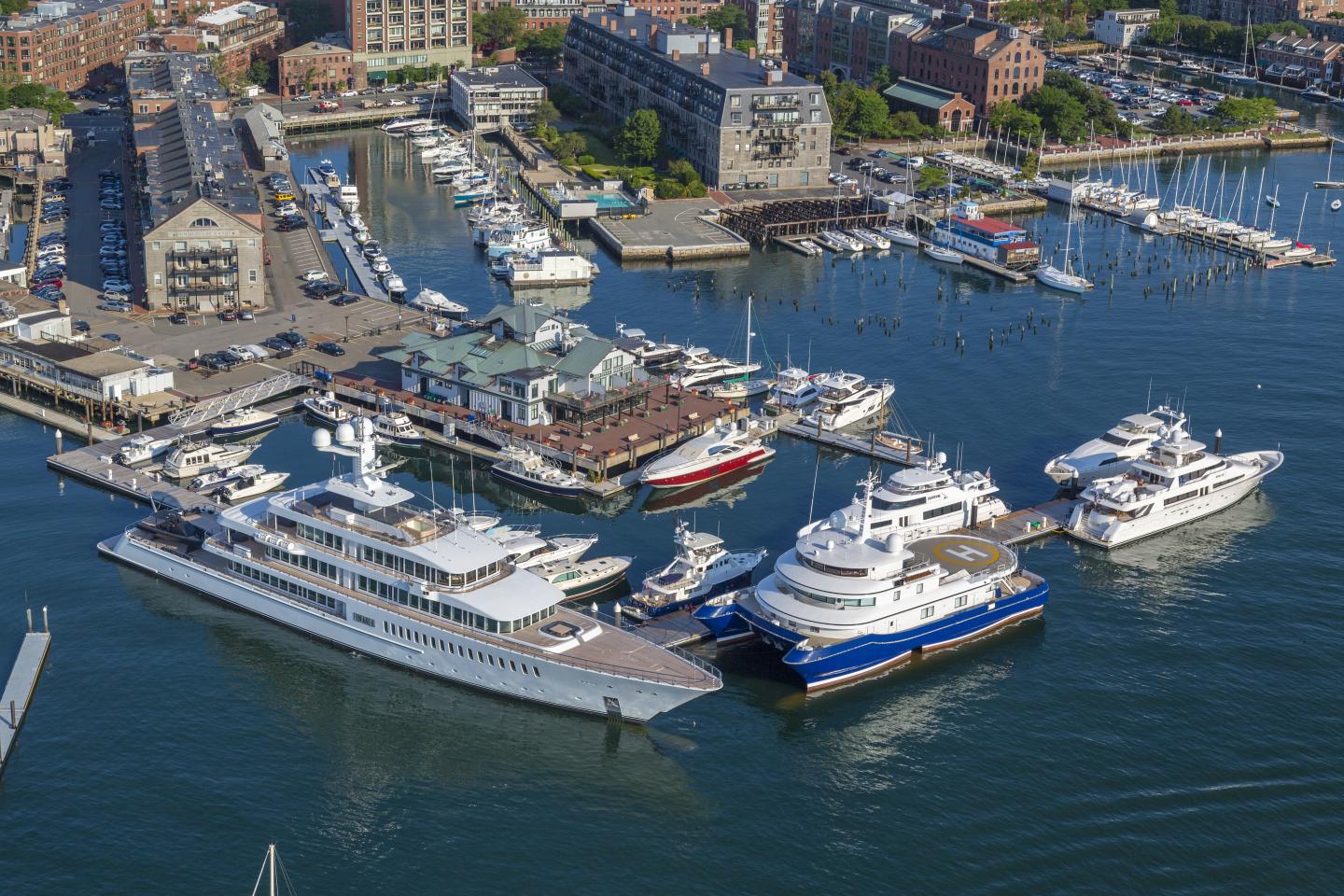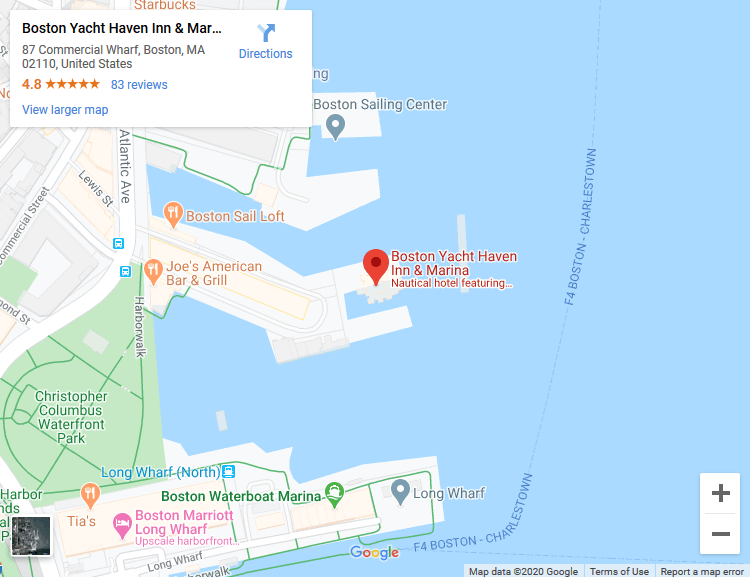 Parking
There are limited parking spaces at the Inn at a cost of $45/day.  When parking is not available at the inn, we recommend the secure 24-hour public parking at both Lewis Wharf and Sargent's Wharf, conveniently located within a five-minute walk of Boston Yacht Haven.
Taxi
Metro Cab (for land taxi)
Boston Harbor CITY Cruises Water Taxi
781.661.5508
cityexperiences.com/boston
Boston Yacht Haven is stop #19 on the BHC water taxi route.